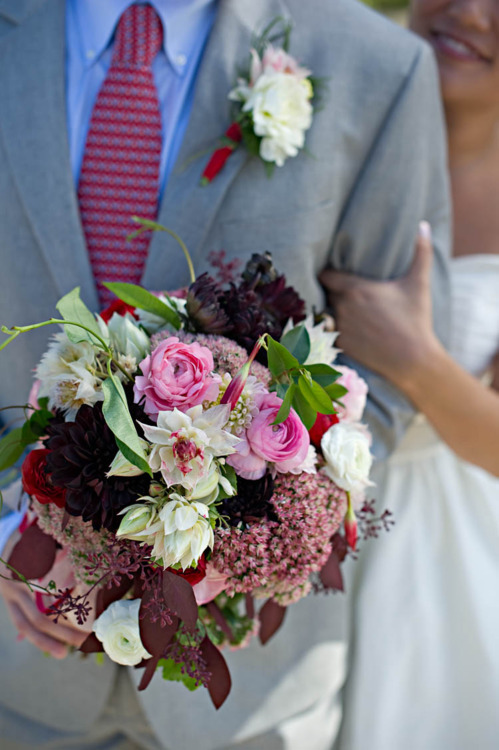 Photo Credit: Hales Studio Photography
We understand that planning a wedding can be overwhelming. We've worked with hundreds of brides over the years, and have also come to realize that choosing flowers is one of the more difficult tasks for brides. Let's face it — most brides-to-be don't know much about flowers!
But that's ok. That's why we're here.
We've assembled some of the biggest mistakes we've seen brides make and hope to share what we've seen with you to make the process of selecting your flowers easier:
Flower Mistake #1: Not communicating with your florist
Knowing what you like is just as important as knowing what you don't like. Bring lots of pictures with you when you meet with your florist — it is the best way to help convey what you do and do not want your floral designs to look like
Flower Mistake #2: Ruling out pricey blooms
Don't be scared of expensive flowers. Flowers like hydrangea and peonies are more expensive, but they also cover more space and have a greater impact. One stem of these flowers can have a greater impact than a bouquet of roses.
Flower Mistake #3: Not listening to your gut
Look at as many pictures as you can before deciding anything. Create a scrapbook online or on paper of all the images that you like. Look for what really appeals to you. Don't second guess your choices, or try to find the similarities. An experienced floral designer will be able to find the pattern in your selections and will ask all the right questions to be able to suggest a plan that fits your unique personality and budget.
Flower Mistake #4: Not knowing your floral budget
Determine what your floral budget is upfront. Most brides put flowers last on their priority list and by the time they are getting to the florist they have spent so much they do not have enough for the flowers that they do like and they have to settle for flowers which they did not want in the first place. If you're not sure what to allocate for flowers, there are resources online that can help you.
Flower Mistake #5: Not asking the experts for help
Still feeling overwhelmed? Just ask. Most professionals love what they do, and are happy to answer your questions. Have some questions we didn't address? We'd love to hear from you.
Contact us at flowersasmedicine.com

Follow Lori Friedlander on Twitter:
www.twitter.com/Florefloral

More:


Wedding Flowers


Wedding Planning


Wedding Florals


Choosing Wedding Flowers


Bridal Flower Budget


Bridal Flowers


Wedding Flower Budget


Buying Wedding Flowers