With the sudden drop of temperatures and the on set of cardigan weather, the fall season is already laying claim to the city. While that certainly means that the raking of leaves, picking of pumpkins and collecting of firewood isn't too far off, it also means one thing in particular for my calendar: Fall Weddings. With that in mind we run down five things to consider for your fall wedding.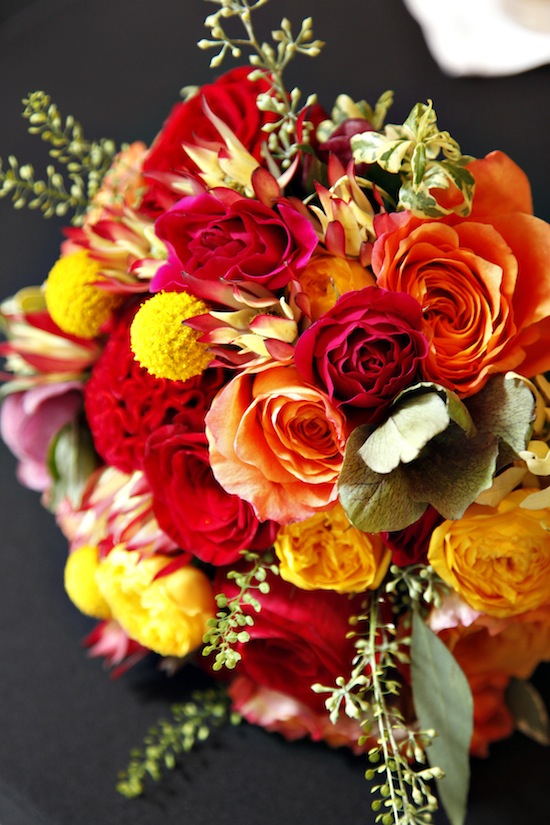 1.) Expand your palette.
Warm tones like reds, oranges and yellows immediately come to mind when you think of fall season, probably thanks to visions of warm hearths and the changing colors of leaves. While we love these colors, don't be afraid to expand it a bit with browns, golds, crimsons and peaches.
Flowers to think of: burgundy dahlias, baccarat roses, red coxcomb, red amaranthus, red ranunculus, burgundy wine colored mini callas, chocolate cosmos.
Highlight your bouquet with yellow craspedia, more popularly known as billy balls(seen above).
2.) Consider Your Budget
If you're budget conscious, the flowers to watch out for are rose varieties including the Free Spirit and Circus(also called burnt orange roses) as well as mango calla lilies. Because these are the perfect seasonal colors, prices tend to rise for the fall. Consider our alternatives in number one.
3.) Think of flowers as takeaways
Succulents and terrariums are great for every season! Since succulents are available in various shades, shapes and sizes, you can use a clear glass vase and layer two different colors of sand(brown and orange might be good if they fit your palette) and top them with your favorite succulents.
You could then allow guests to take these home and enjoy them for a much longer time than fresh flowers.
4.) Add a bit of "fire"
One of my favorite types of foliage is the burning bush, which are bright ombres of all fall hues including reds to burgundy as well as yellow and orange to greens. Consider mixing them with the giant variety dahlia heads that will be at the flower market in abundance.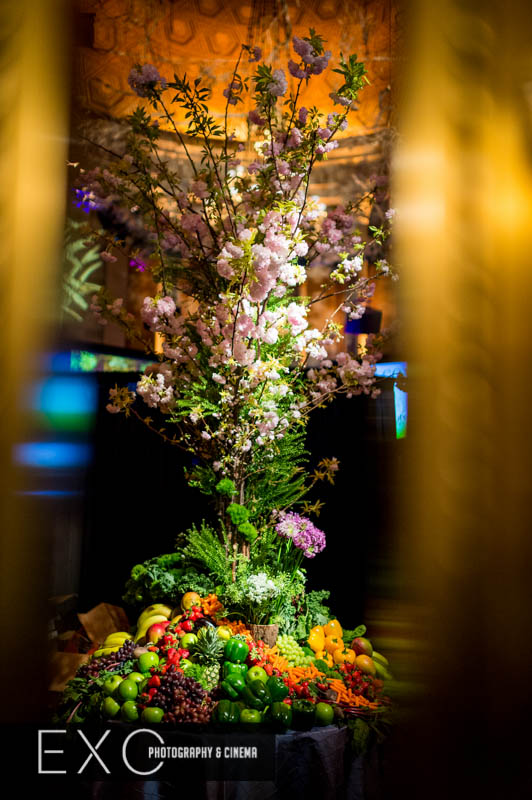 5.) Give your arrangements something fresh.
Try to think outside the box when it comes to your arrangements and floral decorations. We once used fruits and vegetables to do arrangements for Dr. Oz's HealthCorps Gala, and you could possibly incorporate something similar, albeit on a smaller scale. Apples could provide an unexpected, but fresh take to your arrangements.

Follow Rachel Cho on Twitter:
www.twitter.com/RachelChoFloral

More:


Flowers


Floral


Dr. Oz


Wedding Florals


Fall


Floral Arrangements


Wedding Flowers


Fall Weddings